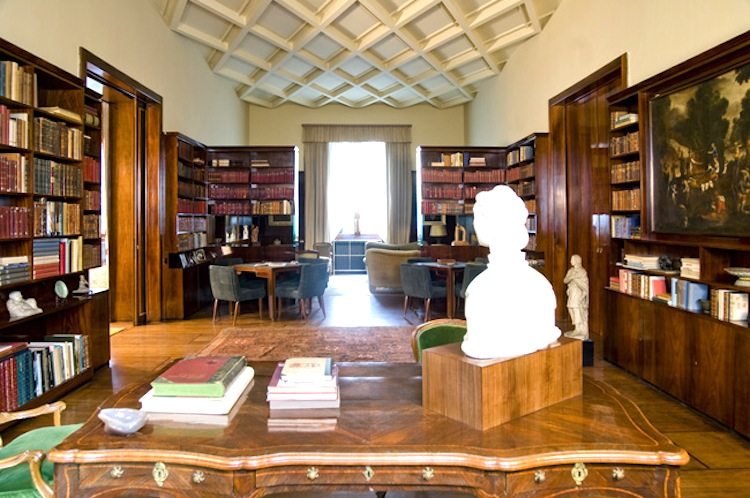 Villa Necchi Campiglio Milan
If you are planning to visit Milan, then be sure to include in your itinerary a visit to Villa Necchi Campiglio. This opulent house was built in the 1930's by the Necchi family (sewing machine heiress).
Villa Necchi Campiglio Milan shows you a very personal insight into the life of the very wealthy family. It offers a display of incredible and breath-taking art, architecture, opulence and craftsmanship. Everything you see inside the house of this family shows how affluent their lifestyle was. When the last member of the family died, they left this estate in the care of the Fondo Ambienti Italiano (FAI). This is a non-profit foundation that safeguards and preserves Italian heritage.
Except for some minor improvements, the villa still looks the same since the time it was left by its owner. Tourists love the fact that it does not look like a museum exhibition in an old house. In fact, it looks like someone is still living there. The previous owner of the villa certainly did not spare any expense. Only the finest materials were used for their home, from the doors to the every piece of elegant furniture found inside. It also has a beautiful garden that compliments with the exterior design of the villa.
Villa Necchi Campiglio Milan offers multilingual tour guides. The management will also provide you with handbooks, which will serve as your guide while on tour. Aside from its own extensive collection of luxury items, the villa also have some donated art pieces on display. Some of the artists includes De Chirico, Martini and a great bronze statue by Wildt. There is also some beautiful 18th Century collection of paintings and a great Canaletto.
Villa Necchi Campiglio is located on a small side street (Via Mozart) off the busy Corso Venezia, just a stone's throw from the center of Milan. A pleasant surprise amidst the busy and crowded city of Milan. Be sure to try the delicious cuisines served at Villa Necchi Campiglio's lounge bar, which is the villa's own restaurant. The meals there are a bit pricy, but they are absolutely fantastic. In fact, it is becoming a tourist magnet itself. Meanwhile, there is no need to worry if you are looking for nice accommodation because Carlton Hotel Baglioni or Chateau Monfort are located in close proximity to the villa.
TIP: Be advised that you can only get inside Villa Necchi Campiglio if you join a tour group. With that in mind, make it a point to book ahead of time.
Phone: 39 02 7634 0121
Address: Via Mozart, 14, 20122 Milano, Italy
Hours: Monday and Tuesday, they are closed
Wednesday thru Sunday 10:00 am – 6:00 pm